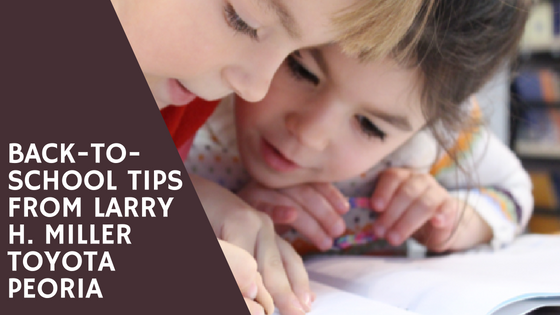 The end is nigh . . . well, at least for summer vacation. Instead of summer fun, it's time to go back to school. But don't let education slow you down! Here are some tips for making your next school year as excellent as your summer was—or at least not as miserable as it could be.
First Impressions
They say first impressions are everything, but don't let that scare you. First impressions are a huge part of letting others know what type of person you are. The only wrong types of first impressions are lies or, even worse, no impression at all.
School years are a unique time in each person's life and a chance to start anew. Our easier-said-than-done advice is to just put yourself out there and introduce yourself to others. Whether you're going to your first year of high school or college, there's no better time to meet people than the start of a new year.
If you are brave enough to step out of your comfort zone, just remember to be yourself. There is nothing better than meeting someone and having your personalities just click. That won't happen, however, if you put on a façade or pretend to be someone you're not.
School work
Trust us, almost nobody likes school work. If you do, that's awesome! But for the rest of the population, we recommend just getting it out of the way. Those that do their homework in class or on the bus while coming home get way more free-time with friends or to do whatever else makes them happy.
When it comes to tests, each person is different. The important thing is to not stress too much about them. Put in enough studying, or whatever else you need to do, to feel good about your chances going into the test and you'll be fine. Stress is a natural response to testing but can seriously impair your test-taking skills. Remember that whatever happens will happen, and if you feel good about your preparedness going in, then there is nothing else you could have done.
Extra-curricular Activities
If you have trouble making friends or have too much free time on your hands, try looking into an extra-curricular activity. Again, this is good advice for students of all ages. It's never too late to pick up a hobby or sport.
When you join a club or team, you will be forced to meet people, and that's half of the battle to making new friends. So try something new! Go join a choir, a team, or a theatre cast. You really can't go wrong as long as your mind is open and willing to accept new things and new people.
The Future
If you can make new friends and stay on top of your homework and tests, this school year will be a breeze.
If you feel like driving in on a new set of wheels, come down to Larry H. Miller Toyota in Peoria, and we can help you make that first impression. There's nothing better for your confidence than driving to school in a brand-new car.