Welcome to 2018. This is a buyer's market. You have dozens of options to choose from when you're shopping for a high-quality sedan. Two of the heavy hitters this year are the Toyota Camry and the Hyundai Sonata. We're obviously biased towards the former, but let the facts convince you why it really is the better choice.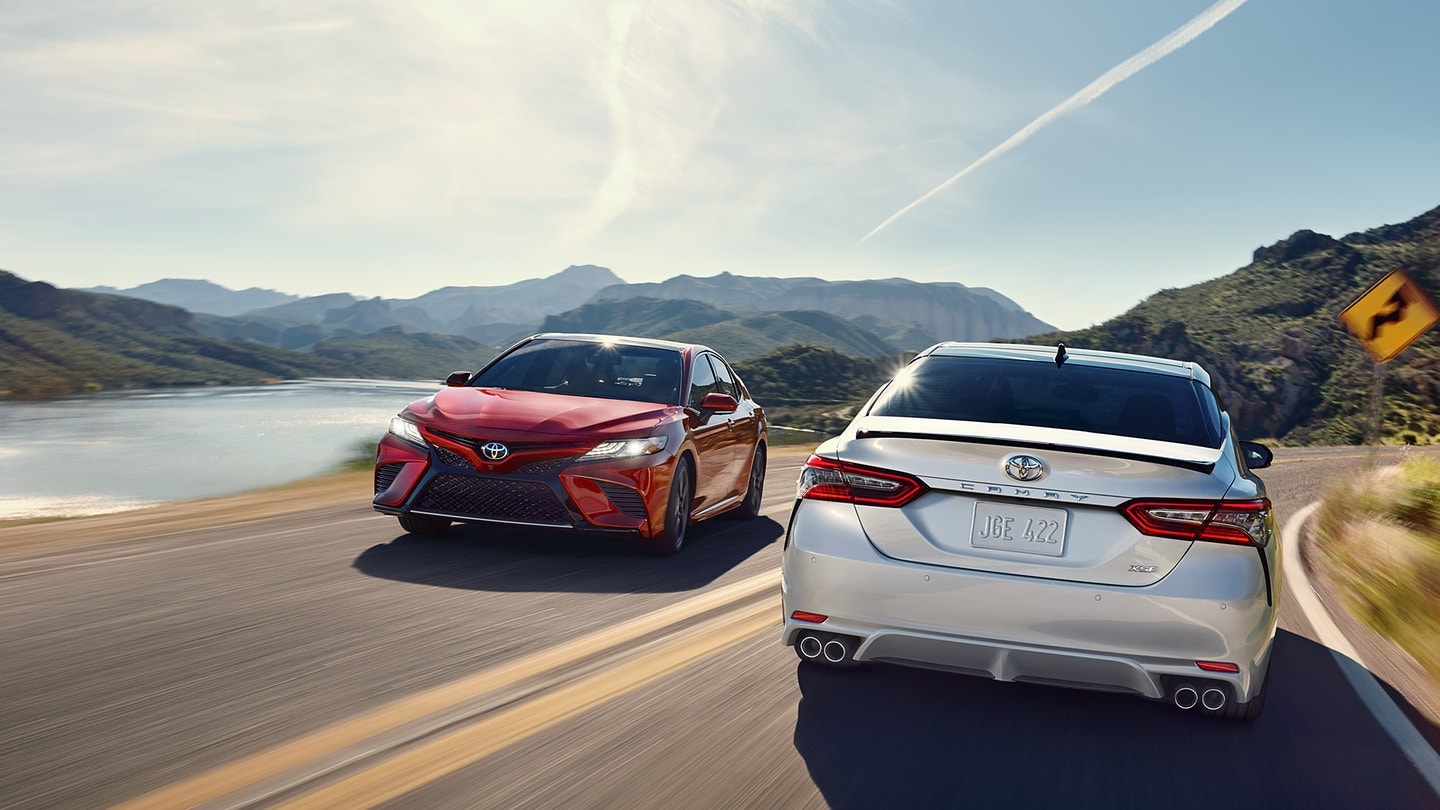 When it comes to safety, both car manufacturers have taken all the necessary precautions with their sedans. Both vehicles have standard driver and passenger airbags, seatbelts, front-wheel drive, and more systems that make their drivers confident. However, Toyota pulls ahead with its seatbelt pretensioners, which tighten the belts in an effort to reduce as much potentially hazardous slack as possible. It also includes Whiplash Injury Lessening Seats, secondary collision brakes, rear cross traffic braking, and a hardier gas tank to make every drive last longer and be safer.
ToyotaCare is one of the best perks of driving a new model. While Hyundai does not cover the cost of maintenance for the Sonata, our favorite manufacturer pays for two years and 25,000 miles worth of routine maintenance on its models. You won't have to worry about paying for an oil change for two whole years—how convenient is that?
In terms of power, the Camry again pulls ahead of the competition. The base model has a tenacious 203-horsepower engine coupled with 4 cylinders for optimal power. The Hyundai model (Eco edition) still has a notable 178 horsepower under its hood, however. While both cars will get you from point A to point B, it's clear who will get you there faster. Additionally, the triumphant car also has slightly better fuel efficiency, earning a 29 city and 41 highway rating over the Sonata's 25 city and 36 highway rating.
You'll be pleased with whichever sedan you choose, but there's a difference between happiness and bliss. Bliss is waking up to see the Toyota Camry sitting proudly in your driveway, waiting to take you wherever you'd like to go. Stop by our dealership at 8633 W. Bell Road in Peoria to get the keys to your dream car. The right choice is waiting for you to take it home.