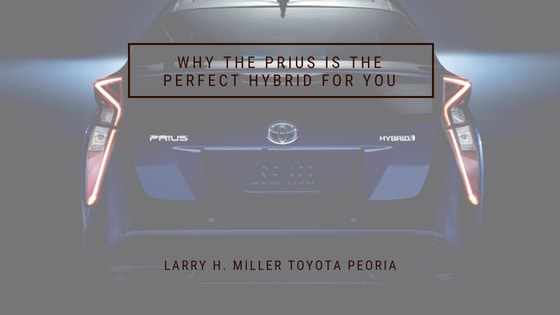 When you hear the word "hybrid," chances are you think of the Prius. This is the car that started a revolution, Toyota's Swan Song to the mission of saving the world. You love the cool, hatchback feel, the unbeatable fuel efficiency, and the sublime safety features. If you're not fully convinced that this is the car for you, keep reading—we've got a few great features to go over.
The Prius Is Powerful
This is the modern little engine that could! This model combines the best parts of eco-friendliness and comfort without having to cut back on the power. Enjoy the double-wishbone style multi-link rear suspension, sturdy body rigidity, and 1.8L 4-cylinder ECVT Hybrid engine. This triple threat of savvy features guarantees an efficient commute and more time to enjoy your loved ones.
The Prius Is Efficient
It might be a more obvious feature, but the efficiency of this model simply cannot be overstated. There's a reason why it remains one of the most popular hybrids on the market. Spend more time behind the wheel than at the gas pump with this model's astonishing 52 miles per gallon (combined city & highway) fuel efficiency. Depending on your commute, driving habits, or other various factors, you might be filling up once every week or two! Drive to work and save the earth, all through this remarkable car.
The Prius Is Smart
While it's busy saving you gas money and mileage, this vehicle is also hard at work making the rest of your life easier. You'll love the Toyota Safety Sense™️ Standard, a safety feature that comes on every Toyota model and helps you drive more safely and confidently. This model is aerodynamic, finishing the design with a rear spoiler to help you glide effortlessly through the wind and over the road. You can also enjoy the 11.6-in HD multimedia display that comes standard with the Prius Four and Four Touring—that's some serious tech!
This model comes with all of the features that you'd want in a regular car—the environmentally friendly aspects are the perfect cherry on top! Begin saving the world while you drive your car. Stop by Larry H. Miller Toyota Peoria and take a closer look at our inventory. Happy shopping!