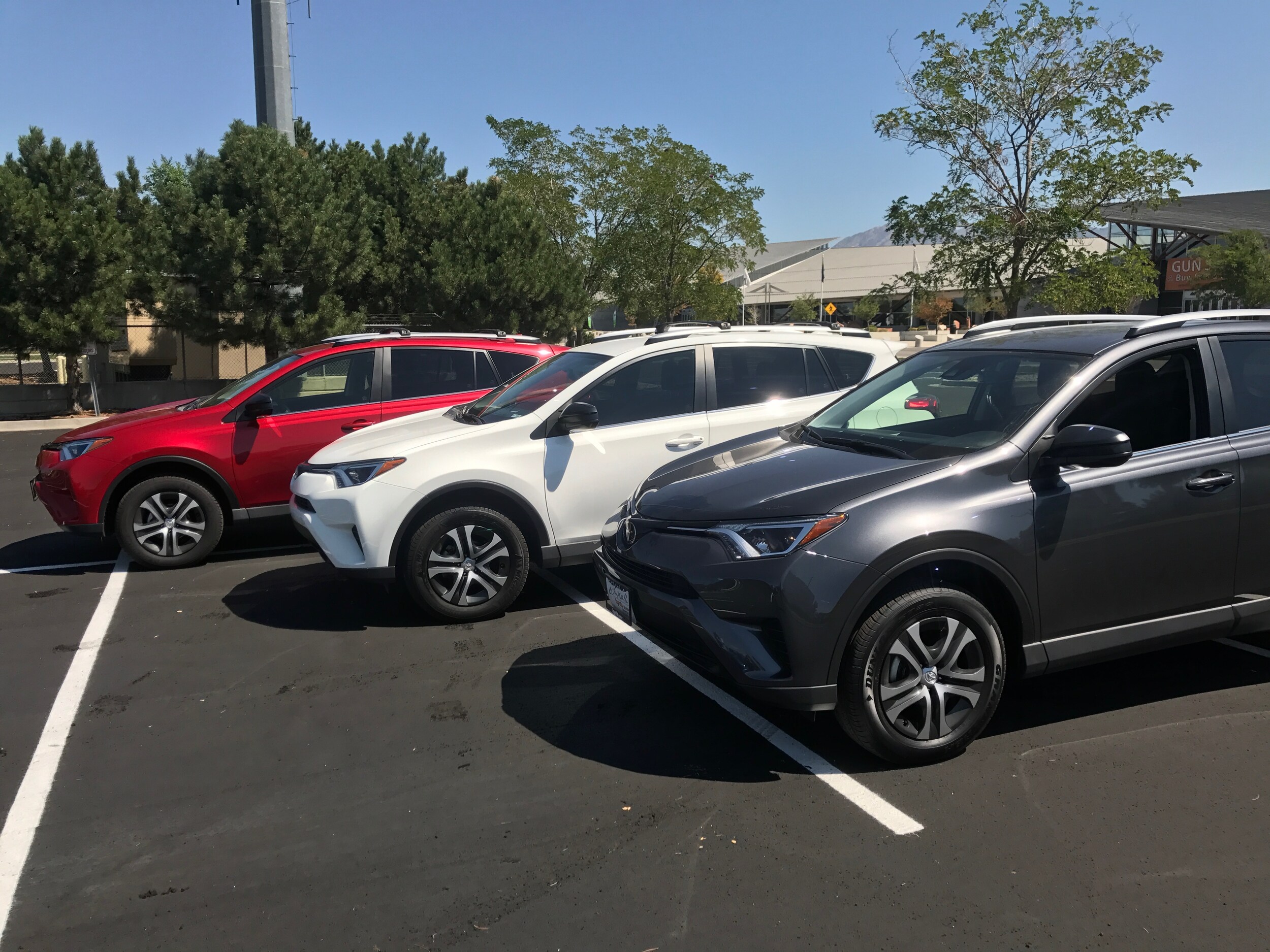 The RAV4 is one of the most popular SUVs in the United States today and it's very clear why. This affordable adventure is extremely versatile, efficient, and irresistibly stylish. Here are five reasons why the
RAV4
is about to finish your summer on a sweet note:
Safety. From its basic LE model, the RAV4 is packed with Toyota's outstanding features. Each model has Toyota Safety Sense™ built in, which allows drivers to be notified if a pedestrian is suddenly crossing their path or if they're drifting out of their lane. Cutting edge features like these make the RAV4 a safe haven for drivers of all abilities!

Versatility. The RAV4 can either be FWD or 4WD, making this SUV the optimal choice for adventures over any terrain. If you're going off-roading this weekend and need a little extra pizzazz, 4WD will be the right mode for you. If you're a commuter or city-dweller, the FWD is perfect for you. It also has multiple modes, such as Eco and Sport, so that you have further control over the performance of the car as well as its fuel efficiency.

Spacious. The RAV4 has ample cargo and passenger space so that you're unlimited in your capabilities. You'll be able to help your college friend move, transport your kids to school, go on that Labor Day camping extravaganza, and more—the possibilities are endless!

Style. This remarkable SUV is one of the most recognizable models out there. They're sculpted to perfection for optimal aerodynamics and efficiency. You'll get the nod of approval wherever you go when you're behind the wheel of your RAV4.

Efficient. The RAV4 LE and XLE models are estimated to get 23 miles per gallon in the city. Compared to their competition, this is a great fuel efficiency and has you on the road far more often than at the gas station. On the highway, the RAV4 gets an impeccable 30 miles per gallon—now you can take that road trip you've been talking about!