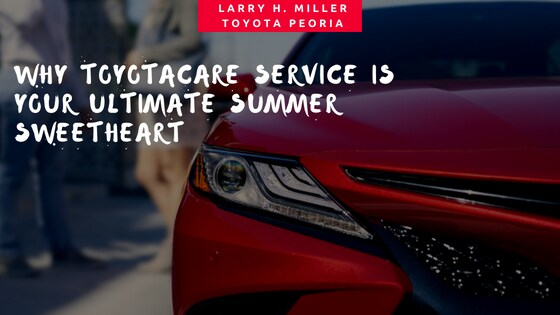 Let's face the facts for a moment—cars are not a one-time expenditure. Once you purchase them, they require insurance and regular maintenance, in addition to any add-ons or special packages and accessories you might want. One of the best parts about taking home a brand-new Toyota is that you don't have to worry about paying for routine service for the entirety of two whole years. ToyotaCare comes standard with every new car, and it's legitimately one of our favorite elements in the Toyota experience. Find out why it's such a sweet deal:
ToyotaCare effectively covers oil changes, tire rotations, and that complimentary car wash for two years or 24,000 miles—wow! This famous package is beloved by drivers all over the country for its ease and great coverage. You can stop by our dealership, drop off your car with our friendly and trustworthy technicians, and pick it up in no time without having to pay a massive bill. Imagine being handed the keys without handing over your credit card because your service is already built into your vehicle's payment. That's living the good life right there!
ToyotaCare is the best complement to taking home that new RAV4 or Camry you've had your eye on for forever. You won't even need to make a note of returning every 5,000–10,000 miles for your next oil change. We'll send you an email reminder, and your car itself will even tell you when it's ready for some free pampering. We're incredibly pleased to offer this efficient, affordable, and useful service to our customers. It truly makes a beneficial difference in a world where there are unfairly priced oil changes and commuters just needing to tune up their trusty vehicle.
We offer same-day service for busy drivers—we know how annoying the hassle of scheduling an appointment can be. Swing by our dealership on Bell Road in Peoria and drop your Toyota off with one of our outstanding technicians. Then help yourself to the air conditioning, bottled water, and other refreshments waiting for you in our spacious and comfortable lounge. Stop by before your summer vacation for a quick oil change!