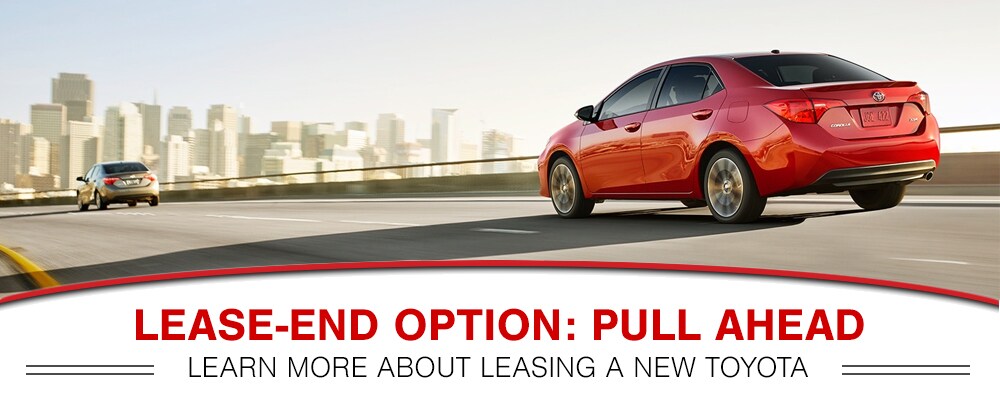 Learn How Early Lease Termination Works at Our Phoenix-area Toyota Dealership
Leasing offers great budgetary benefits when it comes to reduced initial expenditures and lowered monthly payments. Leases also provide the opportunity to drive a much nicer, newer vehicle than shoppers might otherwise be able to afford. Sometimes, however, life takes unexpected turns and circumstances can change to the point where the vehicle you leased no longer fits your lifestyle. Here, at Larry H. Miller Toyota Peoria, we understand that unavoidable changes and life's complications sometimes happen. If you find yourself rethinking your leasing decision before the term is up, we are here to assist you in making a change.
Common Reasons for Terminating Your Lease Ahead of Schedule
You've driven your leased vehicle more than planned and are now almost over your allowed miles.
You've decided you need to switch from a large SUV to a more fuel-efficient vehicle.
You no longer need your leased vehicle.
The small coupe you leased has insufficent space for your growing family.
You're looking to reduce your monthly payments.
You income has changed and you want to upgrade to a premium model.
Whatever your reasons may be, our West Valley Toyota dealership in Peoria, AZ is here to offer our assistance. If you have six months or fewer left on your lease and are a qualified customer through TFS (Toyota Financial Services), Larry H. Miller Toyota Peoria is happy to help you with your early lease termination. If your circumstances have changed or the vehicle you drive now no longer meets your needs, we can facilitate the process of turning it in. Our early lease Pull-Ahead program is built to cover the rest of your payments, helping you smoothly transition out of your current contract and - if you're interested - start leasing something new.
Our hardworking team of Toyota experts are ready to assist Arizona Toyota drivers with your lease-end options. We're right off SR 101 and an easy drive from anywhere in the greater Phoenix valley. Get directions to our dealership from Scottsdale, Wickenburg, Tempe or Phoenix.
Contact A Toyota Leasing Specialist