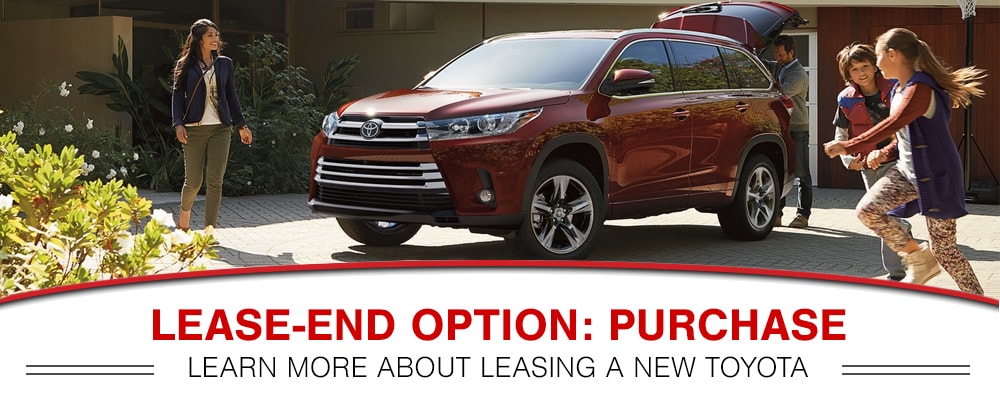 It May Benefit You to Purchase Your Toyota at Lease-End
There are numerous reasons Phoenix-area Toyota drivers decide to purchase their leased Toyota car, truck or SUV at the end of their lease term. In some cases, it becomes financially prudent to choose the purchase option. In other instances, Toyota drivers are so happy with their vehicle, they either want to keep it themselves or pass their Toyota on to another family member.
Most Common Reasons Customers Decide to Purchase Their Leased Toyota
They negotiated a lower buyout price
They wanted to sell their leased car privately
They loved the car and it fit well with their lifestyle
They were way over - or way under - their allotted mileage
Their leased vehicle had excess wear and tear
If you would like to purchase your current leased Toyota, call us at our Peoria Toyota Dealership at 866-748-4281 and one of our Toyota Certified Leasing Experts will walk you through the entire process. We can schedule an appointment for you to meet with us to review the details of your lease agreement, determine the payoff amount and go over your options. We will answer all your questions and make sure you understand everything about the Residual Value and fees that come with lease-end.
Alternatively, if you'd like to begin the process on your own, you can get a payoff quote by logging on to your TFS Online Account or by calling them at 1-800-286-0652.
Contact A Toyota Leasing Specialist